Future Vehicles: Technological Leadership
Mercedes-Benz is always looking towards the future.
Whether this means autonomous driving, electric cars, or various ways of staying more connected to your vehicle, Mercedes-Benz is working to deliver the Best or Nothing. Mercedes-Benz has been a car technology innovator from the very beginning and their engineers are working tirelessly to ensure that the brand stays at the forefront for decades to come.
To illustrate their interpretation of the future of the automobile and driving itself, Mercedes-Benz has developed multiple concept cars containing features that seem like science fiction now but may become reality in the years ahead. With these concept cars, Mercedes-Benz can assure that they will remain a leader no matter what the future may bring.

The future of driving may mean making driving optional. With the F 015's manual and autonomous driving system, driving will turn from a task into a luxury as the owner will get to choose whether to drive or be driven.
The F 015 has an industry-first smart body structure which combines carbon-fiber-reinforced plastic, aluminum, and high-strength steels to add strength to the car, in turn enhancing occupant safety. On the front and rear of the car, there are LED modules which will communicate with the outside world by alerting people that the car has sensed the presence of other cars, pedestrians, road signs, parking spots, and road markings – all to help ensure safe autonomous driving.
The F 015 is designed to be aerodynamically efficient while at the same time maximizing passenger space. Saloon-style doors open up as wide as 90º for a welcoming entrance into the interior lounge which consists of four rotating seats allowing for a face-to-face arrangement during autonomous driving. While inside you are surrounded by six display screens on the front, rear, and side panels. Passengers are able to interact with the vehicle through gestures, eye tracking, and high-resolution touch screens.
The F 015 will help move into the future by providing a luxurious experience that redefines what it means to drive (or be driven).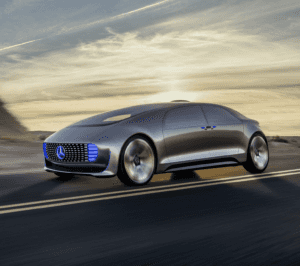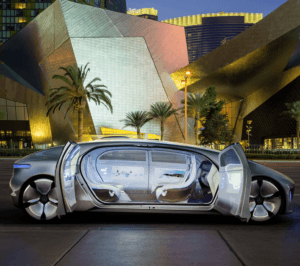 The Vision Mercedes-Maybach 6 Coupe concept will set a new high point in automotive luxury. Powered by a four-motor all-electric, all-wheel-drive system, the Vision Maybach 6 delivers 750-hp and has a range of over 200 miles. Featuring unique quick-charge technology you will be able to add 62 miles to your range in just five minutes of charging.
According to the designers, this vehicle is described by two characteristics: "hot" and "cool." The Maybach 6 showcases classic show car proportions, illustrated by the extremely long hood and low roofline, defining the "hot" characteristic; with smart aerodynamics, technical disposition of the narrow lights, nearly transparent rims defining the "cool" characteristic.
To appeal to those who love the convertible experience this car will also be available as a cabriolet.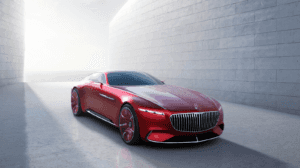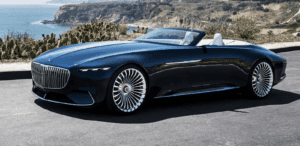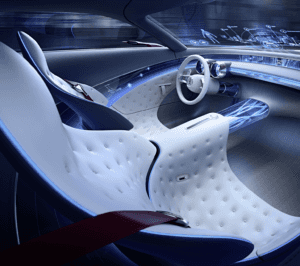 Bringing Formula 1 technology to the road, the Mercedes-AMG® project-1 is an efficient fully-fledged, street-legal Formula 1 hybrid. Combining incredible race track performance which allows it to reach speeds higher than 215 mph and hybrid technology allowing it to be a suitable daily driver, this show car will be the first of its kind.
Features include four electric motors delivering combined 450 kW and a total output of over 1,000 hp, an automated AMG® speedshift (a transmission typically used on race cars), a rooftop air intake to cool down the engine, and a vertical shark fin for aerodynamics and control.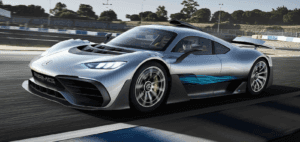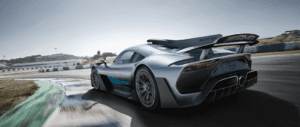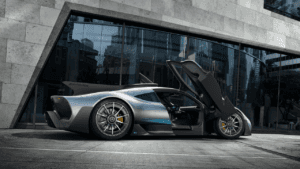 Electric Intelligence Concept Car
Mercedes-Benz has made a substantial commitment to alternative energy vehicles by creating a new electric mobility brand: EQ ("Electric Intelligence").
The EQ concept differentiates itself from the rest of the MB lineup by showcasing an electrifying look via blue LED lights in the front, back, as well as throughout the rest of the car.  
It features a powerful electric drive system features two electric motors with an output that can go as high as 402 hp. The EQ will be able to reach 60 mph in less than five seconds and will have a range of over 300 miles from a single charge.
The Electric intelligence concept car is important to Mercedes-Benz, being the first entry in the company's all-electric lineup and marks an impressive step further into the sustainable Mercedes-Benz.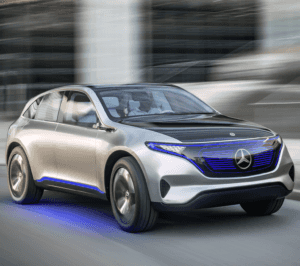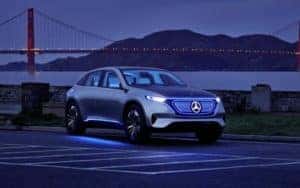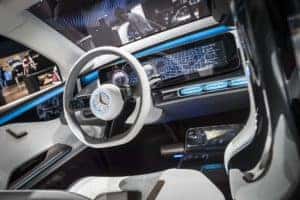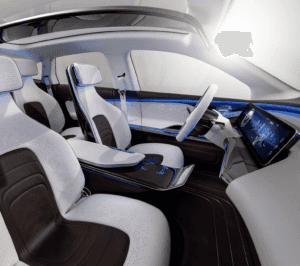 The future of driving looks bright. Mercedes-Benz is rightfully excited about the vehicles the company will be releasing over the next years and both current Mercedes-Benz owners and potential customers should be just as excited. While these vehicles aren't on the showroom floor just yet, Mercedes-Benz of Nanuet has a great lineup of 2018 and 2019 vehicles, each of which is a technological tour de force – stop by today and check them out for yourself!